Recession-Proof Your Life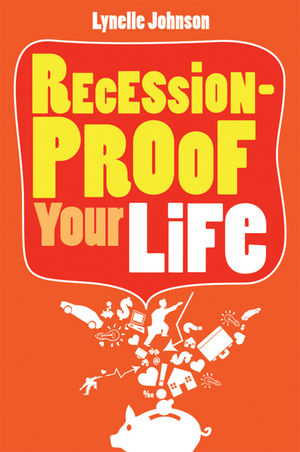 Recession-Proof Your Life
ISBN: 978-1-742-16950-7
Dec 2010, Wrightbooks
224 pages
Description
If you had the chance to recession-proof your life -- everything from your finances and career to your relationships -- wouldn't you take it?
Recession-Proof Your Life will help you plan for those inevitable downturns, and give you the knowledge that you need to get through them. Packed with tips and real-life examples, this comprehensive 'how-to' guide offers practical measures you can take to prepare your career, finances, investments, relationships and business for a recession --  and to capitalise on the recovery.
Inside you'll discover how to:
bulletproof your job
manage your career
deal with stress at work and in your relationships
prosper financially
keep your business afloat.
This inspiring book is essential reading for anyone seeking to survive -- and thrive in -- tough times.
About the author.
Preface.
1 Tough times.
2 Bulletproofing your job.
3 Managing your career.
4 Job hunting.
5 Relationships in tough times.
6 Taking control of your finances.
7 Making money in a recession.
8 Investing in real estate.
9 Investing in the stock market.
10 Preparing your business for tough times.
11 Managing staff.
A final word.
Index.