Reflections on Mexico '68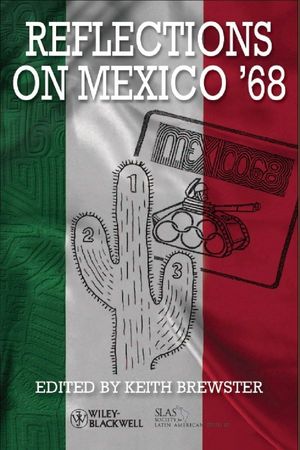 Reflections on Mexico '68
ISBN: 978-1-444-33276-6
Mar 2010, Wiley-Blackwell
192 pages
Description
Presenting a multi-disciplinary approach to Mexico City's staging of the Olympic Games in 1968, this book combines analyses of literary works and protest music with comparative history to offer a fresh appreciation of the significance of the event. 
Explores the first Olympic Games to be hosted by a Spanish-speaking, Latin American country
Includes new and pioneering research data on the Mexico Games
An innovative approach from scholars from a variety of disciplines
Re-appraisal of momentous events from an unusually wide diversity of geographical and thematic perspectives
Applies historical analysis to inform future events
Preface.
Contributor Biographies.
Introduction (Keith Brewster, Newcastle University, UK).
1 'Prensa, Prensa': A Journalist's Reflections on Mexico '68 (John Rodda).
2 Changing Impressions of Mexico for the 1968 Games (Claire Brewster, Newcastle University, UK).
3 Teaching Mexicans How to Behave: Public Education on the Eve of the Olympics (Keith Brewster, Newcastle University, UK).
4 Lyon '68: The Games that Weren't, or the Intermediate Event-zone of a Non-Olympics (Hugh Dauncey, Newcastle University, UK).
5 'Nasty Demonstrations by Negroes': The Place of the Smith–Carlos Podium Salute in the Civil Rights Movement (Simon Henderson, Newcastle University, UK).
6 Mexico 1968 and South Africa 2010: Sombreros and Vuvuzelas and the Legitimisation of Global Sporting Events (Chris Bolsmann, Aston University, UK).
7 LuisGonz´alez de Alba's Los d´ias y los a˜nos (1971) and Elena Poniatowska's La noche de Tlatelolco (1971): Foundational Representations of Mexico '68 (Chris Harris, University of Liverpool, UK).
8 Traumatic Time in Roberto Bola ˜no's Amuleto and the Archive of 1968 (Ryan Long, University of Oklahoma, USA).
9 'Writing Our History in Songs': Judith Reyes, Popular Music and the Student Movement of 1968 (Hazel Marsh, University of East Anglia, UK).
References.
Index.