Reflections on Spirituality and Health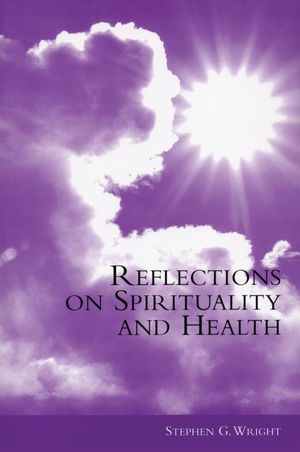 Reflections on Spirituality and Health
ISBN: 978-0-470-77802-9 April 2008 200 Pages
Description
This is a scholarly exploration of the subject of spirituality and health and is relevant to all health care practitioners and those who support them.

Drawing on the author' s rich personal experience in the field, his previously published material on the subject in professional journals and a wide range of research and other relevant literature, the book explores a diverse range of themes relevant to the everyday work of the health care practitioner. Is spirituality of any relevance to the work of carers? How is it best integrated? How do we address the spiritual needs of health care staff? What are the implications for leadership, professional boundaries, education, health care knowledge and practices?

These and many other subjects and perspectives are debated and discussed in a lively and imaginative way that is accessible and authoritative, challenging and thought provoking.
In The Spirit of Good Health.
Soul-works - The Relevance of spirituality to a Healthy Workplace.
Faith and The Donkey Stone - The Death of credibility.
Thank God for Burnout.
On Empty Tigers and a Roaring sea - intention.
Prayer and Getting out of The Way.
Deep Listening - Getting out of the way Even More.
If God is all - Does That Include Measles?
Reflections on dualism and Oneness.
Socks.
Silence and Stillness - Reflections on The sanctuary of Meditation.
Peeping Through The Crack in The Doors of Perception - reflections on The Perils and Pitfalls of The Quick Ways to God.
Of Gods and gurus - Fear and Loathing in Spiritual Quest, Pouring oil on The Fire of The soul.
Give me Darth Vader any day The Blessing of ego Work.
The Cinema of The soul - Projections of Shadow and Light.
On The Existential Edge - When Things fall Apart.
Reclaiming The Crone.
Do Winter Buffalo Dream of Summer Meadows?
Making a Spectacle of a Miracle, Beyond ' being With' ? Power.
Professions and practice - Mutuality and Grace in Healing Work.
In a Ballroom Mirror - reflections on Sacred Space.
The Gift of The Dead.
Getting out When it Gets too much - The Journey is The Goal.
Exploring The Landscape of The Soul.
Practice makes Perfect.
End Piece.
References.
Index
"Buy this book! It will inspire and excite, make you think and feel - you will be moved and you will smile frequently." (
Coracle
, December 2007/January 2008)
"I wish I had read this book years ago. It would have clarified many points so much sooner." (Nursing Standard 25 May 2005)