Reformation Europe: 1517-1559, 2nd Edition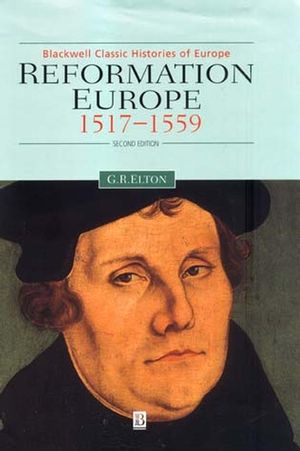 Reformation Europe: 1517-1559, 2nd Edition
ISBN: 978-0-631-21384-0
Dec 1999, Wiley-Blackwell
292 pages
Description
This is G.R. Elton's classic account of the Reformation, revealing the issues and preoccupations which seemed central to the age and portraying its leading figures with vigour and realism.
Maps.
Preface to the First Edition.
1. Luther.
The Attack on Rome.
The State of Germany.
2. Charles V.
3. Years of Triumph.
The Progress of Lutheranism.
Zwingli.
The Wars of Charles V.
4. The Radicals.
5. Outside Germany.
The South.
The West.
The North.
The East.
6. The Formation of Parties.
The Emergence of Protestantism.
The Search for a Solution.
7. The Revival of Rome.
Catholic Reform.
Counter-Reformation.
The Jesuits and the New Papacy.
8. Calvin.
The Meaning of Calvinism.
The Reformation in Geneva.
The Spread of Calvinism.
9. War and Peace.
The Triumph of Charles V.
The Defeat of Charles V.
The End of an Age.
10. The Age.
The Religious Revolution.
Art, Literature and Learning.
The Nation State.
Society.
The Expansion of Europe.
Afterword to the Second Edition by Andrew Pettegree.
Notes.
Further Reading.
Index.
* Revised edition of a popular text.
* Examines the important roles of Luther and Charles V.
* Includes an updated bibliography and an afterword by Andrew Pettegree on Elton's work and the enduring significance of this book.