Regional Landscapes of the US and Canada, 7th Edition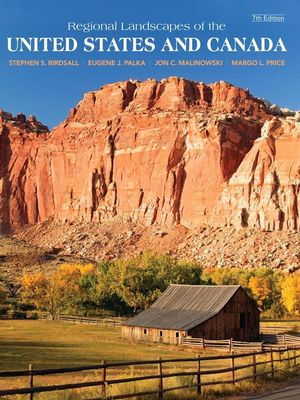 Regional Landscapes of the US and Canada, 7th Edition
ISBN: 978-0-470-09826-4
Aug 2008
416 pages
Product not available for purchase
Description
Regional Landscapes of the United States and Canada presents conceptual insights and interpretations, along with thought-provoking perspectives on North America's land and people. This text features the same organization and regional framework that emphasizes the characteristics and features of each region.


1. Regions and Themes.
2. Geographic Patterns of the Physical Environment.
3. Foundations of Human Activity.
4. Megalopolis.
5. North America's Manufacturing Core.
6. Canada's National Core.
7. The Bypassed East.
8. Appalachia and the Ozarks.
9. The Changing South.
10. The Southern Coastlands: On the Subtropical Margin.
11. The Agricultural Core.
12. The Great Plains and Prairies.
13. The Empty Interior.
14. The Southwest Border Area: Tricultural Development.
15. California.
16. The North Pacific Coast.
17. The Northlands.
18. Hawaii.