Regulation of Medical Products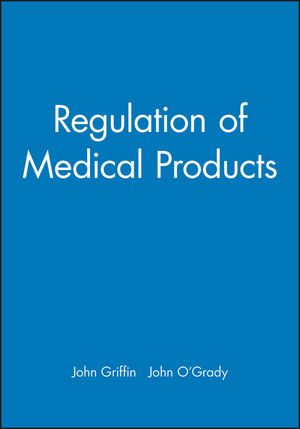 Regulation of Medical Products
ISBN: 978-0-727-91780-5
Apr 2003, BMJ Books
310 pages
Description
A concise but comprehensive text explaining the processes involved in regulation of drugs with particular emphasis on EU, USA and Australia.
Contributors.
Preface.
Acknowledgements.
The Editors.
History of drug regulation in the UK.
Regulation of human medicinal products in the European Union.
European regulation of medical devices.
The supply of unlicensed medicines for particular patient use.
Controls on NHS medicines prescribing and expenditure in the UK (a historical perspective).
The regulation of therapeutic products in Australia.
Regulatory and clinical trial systems in Japan.
The regulation of drug products by the United States Food and Drug Administration.
The US FDA in the drug development, evaluation, and approval process.
Technical requirements for registration of pharmaceuticals for human use: the ICH process and the Common Technical Document.
Appendix: European guidelines relevant for pharmaceutical physicians.
Index
Up to date description of regulatory procedures covering UK, Europe, USA, Australia and Japan.
Historical development of current position and likely evolution of systems are presented.
Small and concise
Valuable not only to regulations staff, but also those involved in medicine development and research