Reliability, Availability, Maintainability and Safety Assessment, Volume 1, Methods and Techniques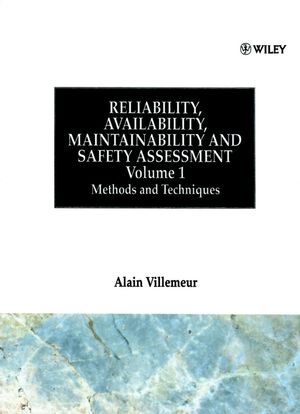 Reliability, Availability, Maintainability and Safety Assessment, Volume 1, Methods and Techniques
ISBN: 978-0-471-93048-8
Apr 1992
398 pages
Description
Presents methods and techniques for assessing the reliability, availability, maintainability or safety of industrial systems. Describes the history of dependability concepts and methods and also defines the main concepts and principles of predictive analysis used. The second section is a detailed description of principles and methods. The third deals with the specific methods used in the fields of human factors, mechanics, software and safety assessment. The last section lists the main computer programs developed to assess dependability and common cause failures.
INTRODUCTION TO DEPENDABILITY METHODS.

Systems Dependability History.

Main Concepts.

The Principle of Predictive Analysis.

Dependability Mathematics.

Dependability Data.

MAIN METHODS.

Preliminary Hazard Analysis (PHA).

Failure Modes and Effects Analysis (FMEA).

Success Diagram Method (SDM).

Cause Tree Method (CTM).

Truth Table Method (TTM).

Gathered Fault Combination Method (GFCM).

Consequence Tree Method (CQTM).

Cause-Consequence Diagram Method (CCDM).

State-Space Method (SSM).

Appendix.

Index.