Reliability, Availability, Maintainability and Safety Assessment, Volume 2, Assessment, Hardware, Software and Human Factors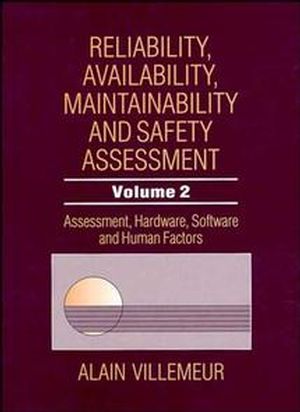 Reliability, Availability, Maintainability and Safety Assessment, Volume 2, Assessment, Hardware, Software and Human Factors
ISBN: 978-0-471-93049-5 April 1992 414 Pages
Description
Part of a two-volume work which presents the methods and techniques used to assess and measure the dependability of industrial systems, this book concentrates on the specific methods used to solve reliability problems, taking into account human factors, mechanics and software.
Table of contents
SPECIFIC METHODS.

Dependent and Common-Cause Failures.

Human Factors.

Mechanics.

Software Domain.

Assessing Safety.

COMPUTERIZED METHODS.

Computer Codes for Dependability Assessment.

Automatic Assessment of Dependability.

CONCLUSIONS.

Dependability Assessment Approach.

Dependability Assessment Application.

CASE STUDIES.

Analysis of a Set of Elementary Systems by Different Methods.

Human Reliability Assessment.

Appendices.

Index.