Reliability in Engineering Design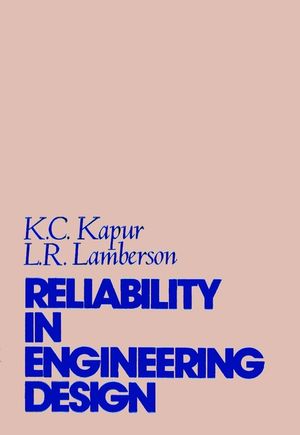 Reliability in Engineering Design
ISBN: 978-0-471-51191-5 April 1977 608 Pages
Description
Grasp the basics of reliability techniques in engineering design
With an emphasis on the problem of quantifying reliability in product design and testing, Reliability in Engineering Design provides a complete overview of the topic. Beginning with an introduction to reliability, the text then proceeds in a logical manner through related, relevant topics. Discussed at length are terms and measures used in reliability testing, static reliability models, probabilistic approaches to design reliability, analysis of complex systems, and obtaining reliability estimates from test data. To provide a connection between theory and practice, simple design examples are utilized to fully describe and illustrate design reliability methodologies, making the text an excellent resource for both experienced engineers and those new to these reliability techniques.
Table of contents
Introduction.

Reliability Measures.

Static Reliability Models.

Probabilistic Engineering Design.

Combination of Random Variable's in Design.

Interference Theory and Reliability Computations.

Reliability Design Examples.

Time Dependent Stress-Strength Models.

Dynamic Reliability Models.

Reliability Estimation: Exponential Distribution.

Reliability Estimation: Weibull Distribution.

Sequential Life Testing.

Bayesian Reliability in Design and Testing.

Reliability Optimization.

Author Index.

Subject Index.