Religion and the Human Future: An Essay on Theological Humanism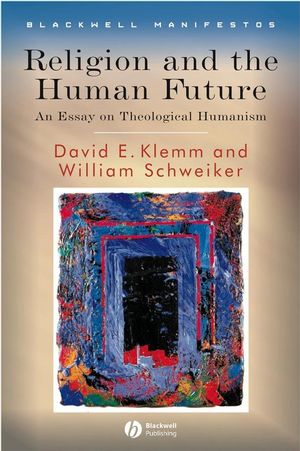 Religion and the Human Future: An Essay on Theological Humanism
ISBN: 978-1-444-30476-3 January 2009 Wiley-Blackwell 216 Pages
Description
This powerful manifesto outlines a vision called theological humanism based on the idea that that the integrity of life provides a way to articulate the meaning of religion for the human future.
Explores a profound quest to understand the meaning and responsibility of our shared and yet divided humanity amidst the uncertainty of modern society
Articulates the idea that human beings are mixed creatures striving for integrity not only trying to conform to God's will
Sets forth a dynamic and robust vision of human life beyond the divisions that haunt the humanities, social sciences, theology, and religious studies
Acknowledgments.
Introduction.
Part I The Shape of Theological Humanism.
1. Ideas and Challenges.
2. The Humanist Imagination.
3. Thinking of God.
4. The Logic of Christian Humanism.
5. On the Integrity of Life.
Part II The Task of Theological Humanism.
6. Our Endangered Garden.
7. A School for Conscience.
8. Masks of Mind.
9. Religion and Spiritual Integrity.
10. Living Theological Humanism.
Notes.
Index
"Religion and the Human Future provides an excellent, well thought-out and well documented analysis of the current dilemma facing religions and religious people: the human dangers and inadequacies of hypertheism, with its exaggerated response to the challenge of modernity and over humanization, with its overly unreflective veneration for modernity." (Ethical Perspectives, July 2010)

"This text sounds a clarion call to change the debate about the role of religion in human life. ... With limited endnotes and an engaging style, this carefully argued text mostly succeeds in its attempt to be accessible to a wider audience that could include upperlevel undergraduates." (Religious Studies Review, September 2009)





Explores a profound quest to understand the meaning and responsibility of our shared and yet divided humanity amidst the uncertainty of modern society





Articulates the idea that human beings are mixed creatures striving for integrity not only trying to conform to God's will





Sets forth a dynamic and robust vision of human life beyond the divisions that haunt the humanities, social sciences, theology, and religious studies