Remembering Trauma: A Psychotherapist's Guide to Memory and Illusion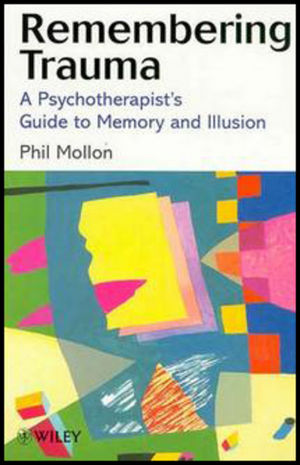 Remembering Trauma: A Psychotherapist's Guide to Memory and Illusion
ISBN: 978-0-470-86035-9 June 1998 240 Pages
Description
The heated controversy in recent years regarding therapeutic memory recovery via repression dissolution lends this book an important timeliness. A balanced review of all sides of the debate by a highly respected psychotherapist, this book relates recovery's attendant issues to a range of psychological therapies and compellingly demonstrates them in practice.
Memory: What Is It?: How Is It Organised?: How Reliable Is It?: How Is It Distorted?
Forgetting and Remembering Trauma.
Repression, Implicit Memory and Other Forms of Knowing and Not Knowing.
What Happens to Memory in Traumatised State of Mind?
Lessons from Hypnosis and Dissociative Identity Disorder.
Psychoanalysis: Freud and Recovered Memories.
True and False Narratives in Psychoanalysis: Memory, Reconstruction and Healing.
Recollections of Evil: Cult, Religious and Ritual Abuse.
Guidelines and Summaries.
Epilogue: Lessons of the Debate.
References.
Index.