Reproductive Biology of Invertebrates, Volume 11, Progress in Asexual Reproduction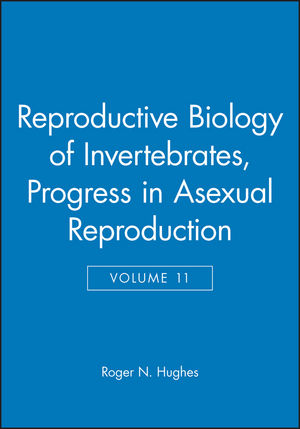 Reproductive Biology of Invertebrates, Volume 11, Progress in Asexual Reproduction
ISBN: 978-0-471-48968-9 September 2002 354 Pages
Description
About 95% of all known animal species are invertebrates. Knowledgeof their sexual, reproductive and developmental biology isessential for the effective management of species that areeconomically useful to man, or are harmful to him, his crops orlivestock.
* Chapters by leading experts in the field
* Covers much of the up to date research in an informative andhighly useful fashion
* Covers all parts of recent progress in vitellogenisis
Preface to the Progress Series.

Preface to Volume XI.

Obituary.

Contributors.

Microorganism-induced Parthenogenesis (H. Braig, et al.).

Clonal or Sexual Reproduction in Parasites? Recent Advances inMolecular Understanding (D. Rollinson and J. Stothard).

Geographic Parthenogenesis in Terrestrial Invertebrates: Generalistor Specialist Clones? (E. Parker Jr).

Senescence or Rejuvenation in Asexual Metazoans (D.Martinez).

Asexual Reproduction in the Hydrozoa (Cnidaria) (F. Boero, etal.).

Genetic Mosaics and Chimeras (R. Hughes).

Resource Allocation in Asexual Invertebrates (V. Forbes).

Astogeny and Allometry of Modular Colonial Organisms (H. Lasker andJ. Sanchez).

Population Processes in Modular Benthic Invertebrates (R.Karlson).

Clones and Metapopulations (B. Okamura, et al.).

Subject Index.

Species Index.