Resiliency of Power Distribution Systems: Concepts, Implementation and Management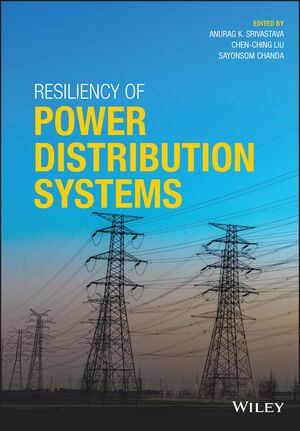 Resiliency of Power Distribution Systems: Concepts, Implementation and Management
ISBN: 978-1-119-41867-2
Jul 2019
580 pages
Product not available for purchase
Description
A comprehensive guide to the most relevant concepts required for resiliency-oriented advancements of the power grid
Resiliency of Power Distribution Systems offers an essential guide to help in the enhancement of the resiliency of the grid and contains information on measuring, mitigating and responding to extreme incidents in the power grid. Written by noted experts in the field, the book highlights the power grid's ability to withstand, predict, adapt and respond to all hazards and threats, which represents a paradigm shift from the current design and operation of the grid.
The book's format is designed to facilitate easy review of the fundamentals of a distribution system and contains an accessible, yet thorough, understanding of the importance of resiliency. The text also reviews the most advanced and applicable approaches and architecture frameworks that help in the evaluation of degradation, advance proactive action, and transform system behaviour in order to maintain operation. The authors also present elaborate frameworks that can strategize response on multiple timescales and optimize operational efficiencies and priorities for the power grid. This vital resource:
Provides an in-depth understanding of the concepts of power distribution system resiliency 

Presents a variety of methods to measure and enhance resiliency leveraging on the latest power engineering advancements
Contains the mathematical tools for enabling resiliency, or to help develop newer theories on power distribution system resiliency.
Includes real-world case studies where resilient power systems could have prevented massive financial losses
Offers frameworks that can be leveraged to detect and mitigate cyber-physical attacks 

Written for power engineering consultant engineers, utility operators, distribution System planners, and manufacturers of power system protective equipment, Resiliency of Power Distribution Systems is a comprehensive yet accessible guide to the concepts and fundamentals of resiliency of the grid.