Respiratory Illness in Children, 4th Edition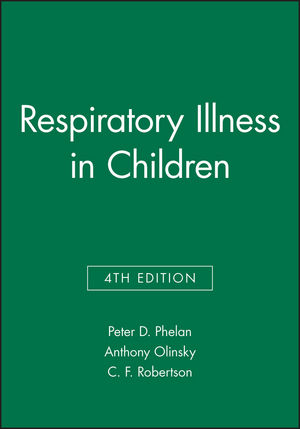 Respiratory Illness in Children, 4th Edition
ISBN: 978-0-632-03764-3
Sep 1994, Wiley-Blackwell
424 pages
Description
This book has become the standard reference text on respiratory diseases in children. It has been extensively revised and updated to encompass the latest developments, and there are now specific chapters on obstructive sleep apnoea and the lung in HIV infection. The biggest revisions to existing chapters are in those on growth and development, respiratory noises, cough and pulmonary consequences of inhalation. The clinical approach in this book is strongly based on an understanding of epidemiology, pathophysiology and increasingly, molecular biology. This fourth edtition brings a stronger theoretical basis to the clinical practice that has been one of the strengths of previous edtitions.
1: Lung Growth and Development;.
2: Neonatal Respiratory Disorders;.
3: Epidemiology of Acute Respiratory Infections;.
4: Clinical Patterns of Acute Respiratory Infection;.
5: Respiratory Noises;.
6: Asthma - Pathogenesis, Pathophysiology and Epidemiology;.
7: Asthma - Clinical Patterns and Management;.
8: Cough;.
9: Suppurative Lung Disease;.
10: Cystic Fibrosis;.
11: Pulmonary Complications of Inhalation;.
12: Tuberculosis in Childhood;.
13: Lung Defences and Infection in the Compromised Host;.
14: The Lung and HIV Infection;.
15: Miscellaneous Lung Diseases;.
16: Obstructive Sleep Apnoea;.
17: Congenital Malformations of the Bronchi, Lungs, Diaphragm and Rib Cage;.
18: Tumours of the Chest Wall, Mediastinum and Lungs;.
Appendix;.
Index
* the standard reference text on this subject * new edition has been substantially updated and revised * provides a strong theoretical basis to clinical practice