Reviews in Computational Chemistry, Volume 10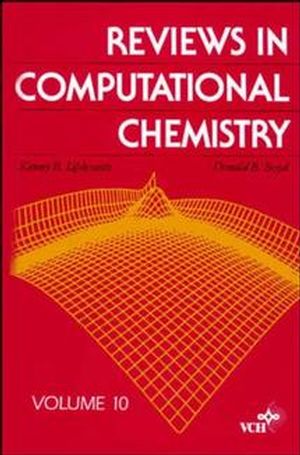 Reviews in Computational Chemistry, Volume 10
ISBN: 978-0-470-12614-1
Sep 2009
360 pages
Description
Not only a major reference work for sale to the library market, Reviews in Computational Chemistry is now a purchase by individuals due to the explosive growth in the use of computational chemistry throughout many scientific disciplines. In an instructional and nonmathematical style, these books provide an access to computational methods often outside a researcher's area of expertise. Volumes 9 & 10 represent the next two volumes in the successful series designed to help the chemistry community keep current with the many new developments in computational techniques. Many chapters are written as tutorials to introduce the many facets of computational chemistry, including molecular modeling, computer-assisted molecular design (CAMD), quantum chemistry, molecular mechanics and dynamics, and quantitative structure-activity relationships (QSAR). The authors provide necessary background and theory, strategies for implementing the methods, pitfalls to avoid, applications, and references.
Genetic Algorithms and Their Use in Chemistry (R. Judson).

Does Combinatorial Chemistry Obviate Computer-Aided Drug Design?

(E. Martin, et al.).

Visualizing Molecular Phase Space: Nonstatistical Effects in Reaction Dynamics (R. Topper).

Computational Studies in Nonlinear Dynamics (R. Larter & K. Showalter).

The Development of Computational Chemistry in the United Kingdom (S. Smith & B. Sutcliffe).

Indexes.