Reviews in Computational Chemistry, Volume 18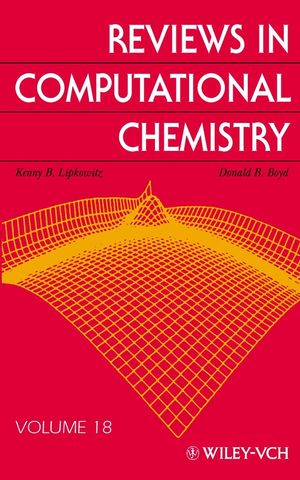 Reviews in Computational Chemistry, Volume 18
ISBN: 978-0-471-21576-9 October 2002 384 Pages
Description
This volume, like those prior to it, features chapters by experts in various fields of computational chemistry. Topics covered in Volume 18 include molecular modeling, computer-assisted molecular design (camd), quantum chemistry, molecular mechanics and dynamics, and quantitative structure-activity relationships (qsar).
Table of contents
Clustering Methods and Their Uses in Computational Chemistry (Geoff M. Downs and John M. Barnard).

The Use of Scoring Functions in Drug Discovery Applications (Hans-Joachim Böhm and Martin Stahl).

Potentials and Algorithms for Incorporating Polarizability in Computer Simulations (Steven W. Rick and Steven J. Stuart).

New Developments in the Theoretical Description of Charge-Transfer Reactions in Condensed Phases (Dmitry V. Matyushov and Gregory A. Voth).

Linear Free Energy Relationships Using Quantum Mechanical Descriptors (George R. Famini and Leland Y. Wilson).

The Development of Computational Chemistry in Germany (Sigrid D. Peyerimhoff).

Appendix. Examination of the Employment Environment for Computational Chemistry (Donald B. Boyd and Kenny B. Lipkowitz).

Author Index.

Subject Index.
Reviews
"...I recommend this book. Anyone interest in computational chemistry should browse through it and may well end up reading most of it." (Journal of the American Chemical Society, Vol. 125, No. 22, 2003)