Revolutionizing Higher Education in Agriculture: Framework, Principles, and Agenda for Action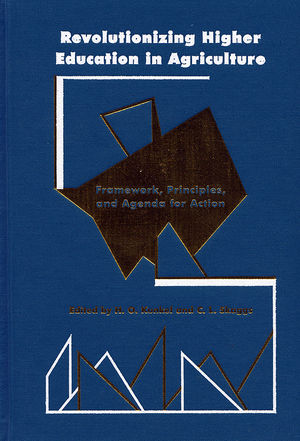 Revolutionizing Higher Education in Agriculture: Framework, Principles, and Agenda for Action
ISBN: 978-0-470-29003-3
Nov 2007, Wiley-Blackwell
184 pages
Description
With the continuous changes of farming methods and policies, it is crucial that agricultural education evolves with them, pushing towards innovations rather than accepting conventions. This book is a call to arms for educators to prepare for the 21st Century and an entirely new set of possibilities.
Contributors.
Preface.
How to Use This Book.
Part One: The Framework and Principles for Changes.
1. Higher Education in Agriculture: The Setting and the Need for Change.
2. Thinking through Higher Education in Agriculture: Content, Values, and Purpose.
3. Envisioning Higher Education in Agriculture.
4. Forms of Higher Education in Agriculture.
5. Making Change Decisions.
6. Summary and Synthesis of Principles for Systemic Change.
Part Two: The Focus on Implementation and Agenda for Action.
7. Responsibilities and Expectations.
8. Conception and Change.
9. Values.
10. Course Construction.
11. Course Content.
12. Scholarship.
13. Classroom Environment: Participation.
14. Innovation and Systems Thinking.
15. Strategies and Implementation.
Epilogue.
Appendix.
References.
Index.