Revolutions and History: An Essay in Interpretation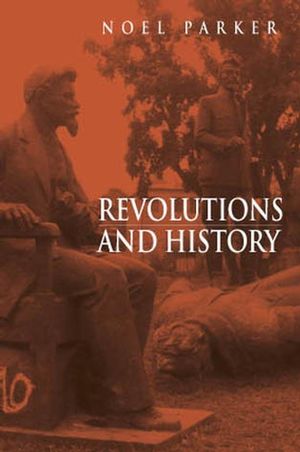 Revolutions and History: An Essay in Interpretation
ISBN: 978-0-745-61135-8
Jan 1991, Polity
240 pages
Description
This book offers a fresh framework for the historical understanding of revolutions and ideas about revolution.
Acknowledgements.
ntroduction: Meanings of Revolution in Time and Space.
Part I: How Revolutions Happen:.
1. Revolutions in Past History.
2. Why Revolutions have Occurred.
3. The Trend in Revolutions.
4. Revolutions and Modernity in the Twentieth Century.
Part II: Why Revolutions Matter: .
5. Revolutions and Historical Change: the 'Revolutionary Narrative'.
6. The Revolutionary Narrative in History.
7. The Revolutionary Narrative at the End of the Twentieth Century.
Appendix: Revolutions and the Understanding of History.
Notes.
References.
Index.
'
Revolutions and History
combines the virtues of two very different kinds of study. It is a lucid, concise and reliable guide through the forest of literature on the subject: an ideal introduction for students. It is also a wide-ranging essay full of original ideas on topics as diverse as world-system theory and the effects of what the author describes as 'the revolutionary narrative'. I don't know of any book which so skilfully combines history with theory in a study of revolution.'
Peter Burke, Emmanuel College, Cambridge
'[Covers] the topic from its beginnings in modern European history up to the present. Parker has more in mind than a mere typology. He wishes also to give a structural-analytic explanation of revolutions, along with a hermeneutically inflected history of their appearance over time.' American Historical Review
* An original and provocative book that challenges traditional theories on the meaning of revolution.
*Drews a range of disciplinary approaches imaginatively together.
* A wide variety of case studies reinforce and illuminate the author's arguments.