Richard Hoggart: Virtue and Reward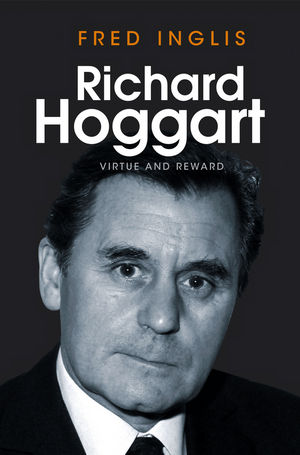 Richard Hoggart: Virtue and Reward
ISBN: 978-0-745-67237-3 December 2013 Polity 280 Pages
Description
Richard Hoggart has been, perhaps, the best-known, and certainly the most affectionately acknowledged, British intellectual of the past sixty years. His great classic, The Uses of Literacy, provided for thousands of unsung working-class readers a wholly recognisable and tender account of their own coming-to-maturity and of the preciousness and the hardships of the life of the poor in pre-World War II Britain.

But he was far more than narrator of a neglected class. Hoggart was also a public figure of extraordinary energy and eminence. He dominated the single most important Royal Commission on broadcasting, and single-handedly he is remembered as clinching for the defence the publication of Lady Chatterley's Lover, after which he became a leading officer and defender of the international agency protecting the culture of the very world, UNESCO.

This is the first biography of this amazing man. It seeks to tie together in a single narrative life and work, to settle Hoggart in the great happiness of a fulfilled family life and in the astonishing achievements of his public and professional career, considering each of his books in detail, and following him through the long and hard labours of his different public and academic offices.

Fred Inglis tells this gripping tale of a figure of great significance to anyone who cherishes the stuff of culture, and tells it vividly and directly. It is a tale of a good man with which to edify the present, and to teach us of all that now threatens our best national (and international) forms of expression: our art, our culture, ourselves.
Table of contents
Table of Contents
Prologue The Condition of England
Chapter 1 The Stones of Leeds
Chapter 2 Best Boy: a Grammar School Education
Chapter 3 A Civic Education: the University of Leeds
Chapter 4 A Military Education in 'an ingenious and civilian army'
Chapter 5 The Education of the People
Chapter 6 Best of Friends: the Book, the Centre and the Moral Community
Chapter 7 Hoggart-watching: Arguments with Marxism, Aspects of World Government
Chapter 8 Goldsmiths' and Gold Standards
Chapter 9 Tiring the Sun
Index
Reviews
"A heartwarming salutation to a figure who has all too often been patronized by the massive resources of English snobbery. It is difficult to come away from this biography without feeling renewed admiration for its subject."
Times Literary Supplement

"In this welcome first biography, Fred Inglis tells a compelling story about Hoggart with warmth and a wealth of family and contextual material."
Times Higher Education

"An excellent account of this important individual, Richard Hoggart, that also reveals a great deal about the study of culture a d the conditions that are needed for such study to thrive."
Thinking Culture

"Fred Inglis has given us a thorough and comprehensive work on a great man in English life and letters. This is not only a biography of Richard Hoggart, but  a celebration of him and a fine tribute."
Lord Melvyn Bragg

"Inglis does excellent justice to Richard Hoggart's unrivalled studies of working-class and organizational culture. But he also brilliantly captures Hoggart's abiding concern with the moral quality of human life. This is a major biographical achievement."
Laurie Taylor, Emeritus Professor of Sociology at the University of York and presenter of BBC Radio 4 Thinking Allowed
Features
The first biography of Richard Hoggart, the best-known British intellectual of the past sixty years.
In vivid and direct prose, it ties together in a single narrative both life and work to tell the gripping tale of this influential public figure.
Considers Hoggart's family life, his writings, and his public work, such as his role in winning the battle to publish Lady Chatterley's Lover.
Draws in extensive archival and family sources, and includes a preface by Richard Hoggart's son, Paul.