Risk, Crisis and Security Management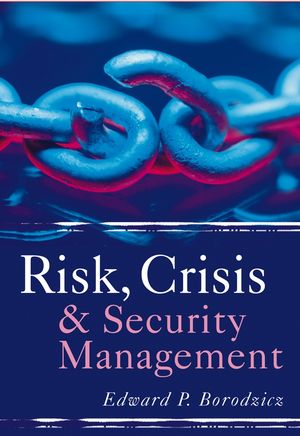 Risk, Crisis and Security Management
ISBN: 978-0-470-06277-7 September 2010 256 Pages
Description
This book has two aims.  First, to consider how risk, crisis and security, may be linked in an organisational context.  Second, to review the role of, simulation and gaming in responding to these phenomena.  Historically, risk has been an established concept of academic interest for some time in both the pure and social sciences. Risk however, remains a subject of intense social and political controversy.  How we manage risk appears to dominate every debate from providing social services such as health, transport and public safety to the regulation of corporate activity.  Debates about the theory and practice of security management are less developed.  This book will inform the debate by considering the relationships between risk and security.
Table of contents
Aims and Objectives.
1. The New Totems.
2. Theories of Risk and Organisational Failure.
3. Security: The New Corporate Totem.
4. Crisis.
5. Business Continuity Management.
6. Using Simulations and Games for Crisis Management.
7. The Management of Risk, Crisis and Security.
Appendix. Four Very Different Case Studies.
Case Study 1: 11 September 2001.
Case Study 2: Business Continuity Training at a Bank.
Case Study 3: The KIng's Cross Underground Fire.
Case Study 4: City University's Recovery From Fire.
References.
Index.
Reviews
"...this book examines the links between risk, crisis and security management..." (Supply Management, 6th October 2005)
Features
Considers the relationships between risk and security.
Examines how risk, crisis and security can be linked in an organizational context.
Questions the assumption that risk and security can ever be managed effectively whilst, at the same time, showing how risk and security failures can be responded to more effectively.
Shows how simulations can be used to help train employees in preparation for crisis management
Includes case studies such as the Kings Cross underground disaster, September 11, Hong Kong race track fire, Arthur Anderson and London ambulance computer failure.
Supplementary materials for readers and lecturers will be provided on an accompanying web site.