Risk Assessment in Environmental Management: A Guide for Managing Chemical Contamination Problems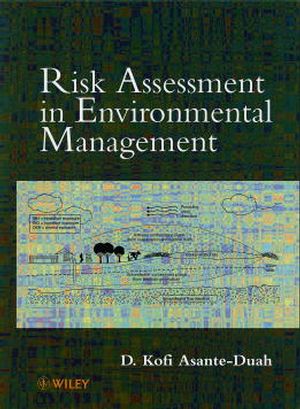 Risk Assessment in Environmental Management: A Guide for Managing Chemical Contamination Problems
ISBN: 978-0-470-86036-6
Nov 2000
536 pages
Description
Provides a concise and comprehensive overview of the many facets/aspects relating to chemical risk assessments. It is a superb introduction for anyone needing to have a knowledge of how to conduct, evaluate or review risk assessment for environmental toxicants.

Environmental contamination issues are a complex problem with worldwide implications. Risk assessment is a tool used to organize structure, and compile scientific information in order to help identify existing hazardous situations or problems, anticipate potential problems, establish priorities, and provide a basis for regulatory controls and/or corrective actions.

This book presents some very important tools and methodologies that can be used to help resolve environmental contamination problems in a consistent, efficient and cost-effective way. It represents a collection and synthesis of the principal elements of the risk assessment process that pertain to environmental contamination problems. It offers an understanding of the scientific basis of risk assessment and its applications in the environmental industry - including a portrayal of how the risk assessment process fits into regulatory policies.

Written for both the novice and experienced professional, this book will serve as a useful reference for anyone encountering risk assessment in environmental management programs.
A GENERAL OVERVIEW.

The Nature of Environmental Contamination Problems.

Characterization of Environmental Contamination Problems.

Legislative-Regulatory Control Needs for the Management of Environmental Contamination Problems.

PRINCIPLES OF RISK ASSESSMENT.

Fundamentals of Hazard, Exposure, and Risk Assessment.

The Risk Assessment Process.

Basic Concepts in Risk Assessment Practice.

PRINCIPAL ELEMENTS OF A RISK ASSESSMENT.

Determination of Contaminant Fate and Behavior in the Environment.

Hazard Identification, Data Collection, and Data Evaluation.

Design of Conceptual Models and Exposure Analysis.

The Toxicology of Environmental Contaminants and Hazard Effects Determination.

Risk Characterization and Uncertainty Analysis.

RISK ASSESSMENT TECHNIQUES AND METHODS OF APPROACH.

Human Health Risk Assessments.

Ecological Risk Assessments.

Probabilistic Risk Assessments.

DETERMINATION OF ACCEPTABLE RISK-BASED LIMITS FOR ENVIRONMENTAL CHEMICALS.

General Protocols for Establishing Acceptable Chemical Concentrations and Environmental Quality Criteria.

Development of Risk-Based Remediation Goals.

THE ROLE OF RISK ASSESSMENT IN ENVIRONMENTAL MANAGEMENT DECISIONS.

Illustrative Examples of Risk Assessment Practice.

Design of Risk Management Programs.

Risk Assessment Applications to Environmental Management Problems.

APPENDICES.

Index.
"... systematic and comprehensive in its discussion of the subject matter .... offers a detailed and insightful overview of risk assessment methodologies, covering both human health assessment and environmental assessment." Veerle Heyvaert, Reciel
"This book offers a didactically well-presented, mainly theoretical, systematic and no-nonsense approach to environmental risk assessment. ... This book targets environmental consulting professionals, environmental managers in industry, environmental regulatory officials, public health and environmental health professionals and policy analysts.
Through its scope, its systematic approach and its accessibility for a wide array of environmental specialists, this book could well become a standard reference in its field." Luc Hens,International Journal of Environment and Pollution
...an excellent scholarly and comprehensive document which should be quite valuable for practitioners..." (The Environmentalist, Vol.22, 2002)