Risk Management: The Swaps & Financial Derivatives Library, 3rd Edition Revised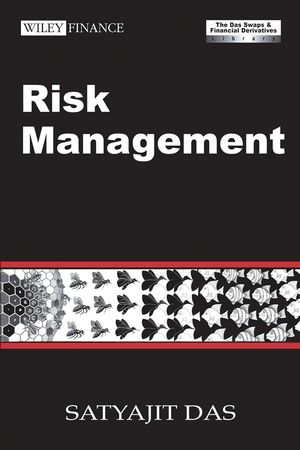 Risk Management: The Swaps & Financial Derivatives Library, 3rd Edition Revised
ISBN: 978-0-470-82165-7 October 2005 1200 Pages
Description
Risk Management consists of 8 Parts and 18 Chapters covering risk management, market risk methodologies (including VAR and stress testing), credit risk in derivative transactions, other derivatives trading risks (liquidity risk, model risk and operational risk), organizational aspects of risk management and operational aspects of derivative trading. The volume also covers documentation/legal aspects of derivative transactions (including ISDA documentary framework), accounting treatment (including FASB 133 and IAS 39 issues), taxation aspects and regulatory aspects of derivative trading affecting banks and securities dealers (including the Basel framework for capital to be held against credit and market risk).
Introduction.
RISK MANAGEMENT PRINCIPLES.
1.  Framework For Risk Management.
MARKET RISK.
2.  Market Risk Measurement—Value at Risk Models.
3.  Stress Testing.
4. Portfolio Valuation/Mark-To-Market.
CREDIT RISK.
5. Derivative Credit Risk: Measurement.
6. Derivative Credit Exposure: Management & Credit Enhancement.
7. Derivative Product Companies.
OTHER RISKS.
8. Liquidity Risk.
9. Model Risk.
10. Operational Risk.
ORGANISATION OF RISK MANAGEMENT.
11. Risk Management Function.
12. Risk Adjusted Performance Management.
OPERATIONAL ASPECTS.
13. Operational, Systems & Technology Issues.
14. Legal Issues and Documentation.
15. Accounting Issues.
16. Taxation Aspects of Swaps and Financial Derivatives.
REGULATORY ASPECTS OF DERIVATIVES.
17. Credit Risk: Regulatory Framework.
Appendix: Basle II.
18. Market Risk: Regulatory Framework.
Appendix: Basle 1996.
Index.