River Biota: Diversity and Dynamics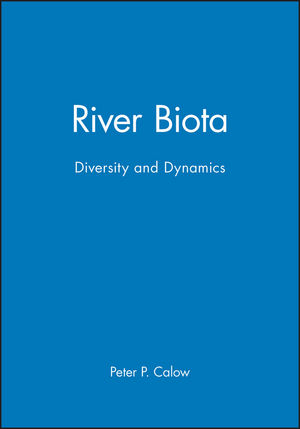 River Biota: Diversity and Dynamics
ISBN: 978-1-444-31372-7
Jul 2009, Wiley-Blackwell
264 pages
Description
As with all ecosystems, river systems involve a complex interaction of a rich diversity of micro-organisms, plants and animals with their physical and chemical environment. The river habitat presents unique problems for organisms exposed to unidirectional currents, seasonal variation in flow, and disturbance due to pollution and other human interference. The book starts with a description of the taxa, their adaptations and their ecologies, followed by chapters describing the ecosystem processes in terms of trophic interactions and the key production processes related to photosynthesis and decomposition. A major chapter then considers the principles, practices and problems associated with making reliable observations on river organisms, leading to final chapters investigating how river biota are impacted by human activity and how, in turn, they can be used as indicators of these effects in river-management programmes.
Introduction;.
Algae;.
Macrophytes;.
Heterotrophic microbes;.
Invertebrates;.
Riverine fishes;.
Food webs and species interactions;.
Detritus processing;.
Primary production;.
The sampling problem;.
Responses of aquatic biota to hydrological change;.
Prediction of biological responses.
* a comprehensive introduction to the biota of river habitats - an essential background for successful river management