Robert Nozick: Property, Justice and the Minimal State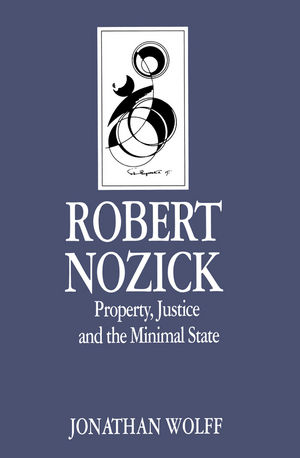 Robert Nozick: Property, Justice and the Minimal State
ISBN: 978-0-745-68045-3 November 2013 Polity 184 Pages
Description
Robert Nozick's Anarchy, State and Utopia is one of the works which dominates contemporary debate in political philosophy. Drawing on traditional assumptions associated with individualism and libertarianism, Nozick mounts a powerful argument for a minimal `nightwatchman' state and challenges the views of many contemporary philosophers, most notably John Rawls.

Jonathan Wolff's new book is the first full-length study of Nozick's work and of the debates to which it has given rise. He situates Nozick's work in the context of current debates and examines the traditions which have influenced his thought. He then critically reconstructs the key arguments of Anarchy, State and Utopia, focusing on Nozick's Doctrine of Rights, his Derivation of the Minimal State, and his Entitlement Theory of Justice. The book concludes by assessing Nozick's place in contemporary political philosophy.
Table of contents
Introduction.
I: Nozick's Libertarianism.
II: Libertarian Rights.
III: Defending the Minimal State.
IV: The Entitlement Theory of Justice.
V: Nozick and Political Philosophy.
Notes.
Guide to Further Reading.
Bibliography.
Reviews
'A very clear exposition ... incisive and illuminating ... it is hard to see how the book could be bettered, and it will be eagerly pounced upon by every student who hopes to answer a 'Nozick question' in finals.'
Political Studies
'Thorough and lucrid...' The Philosopher
'An intelligent, attractively written and smartly argued discussion.' Philosophical Quarterly
What's New
* This is the first full-length study of Nozick's political philosophy as presented in his important and influential work Anarchy, State and Utopia.
* The author compares Nozick's views at each stage with those of his contemporary allies and opponents.
* Nozick is widely studied and there is no other available text on Nozick's political philosophy.