Robots and Manufacturing Automation, 2nd Edition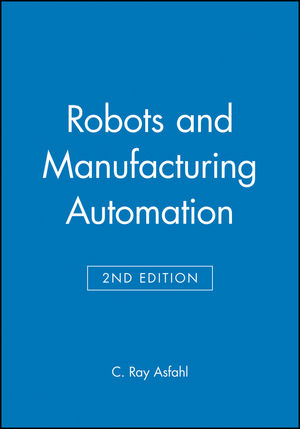 Robots and Manufacturing Automation, 2nd Edition
ISBN: 978-0-471-55391-5 January 1992 512 Pages
Description
Surveys the wide spectrum of automated systems available to improve manufacturing productivity including robots, numerical control machines, programmable controllers, computer controllers and microprocessor-based automated systems. Completely updated, it features industry case studies, revised and expanded problem sections and new material on product design, CAD, Karnaugh Maps and CIM.
Getting Ready to Automate.

Building Blocks of Automation.

Mechanization of Parts Handling.

Automatic Production and Assembly.

Numerical Control and CAD/CAM.

Industrial Robots.

Teaching Robots to Do Work.

Machine Vision Systems.

Robot Implementation.

Industrial Applications of Robots.

Industrial Logic Control Systems.

Logic Diagramming.

Programmable Logic Controllers.

On-Line Computer Control.

Microprocessors.

Computer Integrated Manufacturing.

Ethics.

References.

Appendices.

Index.