Roles and Responsibilities of the Chief Financial Officer: New Directions for Higher Education, Number 107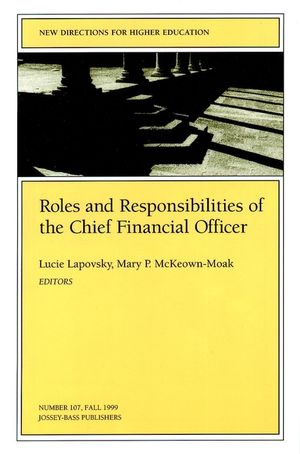 Roles and Responsibilities of the Chief Financial Officer: New Directions for Higher Education, Number 107
ISBN: 978-0-470-64343-3 January 2010 Jossey-Bass 131 Pages
Description
With demands for improved quality, increasing competition for state and federal funds, and the challenges of integrating technology into the curriculum, higher education faces greater economic uncertainties than ever before. The chief financial officer (CFO) of any higher education institution stands squarely in the middle of this maelstrom. This issue of New Directions for Higher Education offers CFOs proven strategies for balancing the operating and capital budgets, maximizing net enrollment revenues, containing costs, planning for the resource needs of technology, identifying and managing risks, and investing the endowment wisely. The contributors discuss how CFOs can build positive relationships with key players in the campus?s financial planning and budget, including admissions and financial aid staff, state legislatures, and the board investment committee.

This is the 107th issue of the quarterly journal New Directions for Higher Education.
1. What You Need to Know About Enrollment Management (Lucie Lapovsky).
2. How to Develop and Effective Budget Process (Kent John Chabotar).
3. The Thankless Task of Cost Containment (William S. Reed).
4. Financial Planning for Information Technology: Conventional Approaches Need Not Apply (Ellen F. Falduto).
5. Investment Policies for College and University Endowments (William T. Spitz).
6. Using the Budget as an Effective Management Tool (Ronald E. Salluzzo).
7. Campus Master Planning and Capital Budgeting (J. Kent Caruthers & Daniel T. Layzell).
8. Identifying and Managing Risk (Janice M. Abraham).
9. Financing Participation in Consortia (Mary Jo Maydew).
10. Higher Education Funding Formulas (Mary P. McKeown-Moak).
11. The Chief Financial Officer and Government Relations (William F. Lasher, et al.).
12. Using Peer Institutions in Financial and Budgetary Analyses (Thomas Anderes).