Rollercoaster: The Turbulent Life and Times of Vodafone and Chris Gent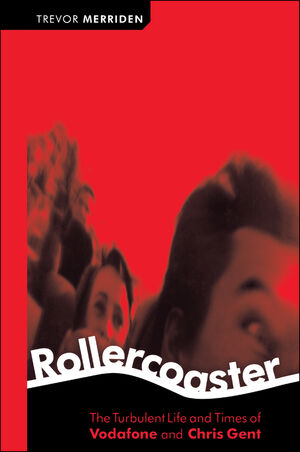 Rollercoaster: The Turbulent Life and Times of Vodafone and Chris Gent
ISBN: 978-1-841-12431-5 June 2003 Capstone 216 Pages
Description
Rollercoaster is a fast-paced and compelling business narrative that chronicles one of the most dramatic periods in business history. It is the story of Chris Gent and Vodafone.



Loved by the City as a brilliant dealmaker, Gent himself is often described by those who know him as affable and self-effacing. Yet he has somehow fostered a deeply engrained culture of ruthless ambition in those who run Vodafone in his name. But as the telecommunications sector has imploded, Vodafone has been swept along by bad news amongst accusations of poor acquisitions, over-investment and "fat cat" payouts for Gent himself. Trevor Merriden charts the dramatic rise of Gent and Vodafone and assesses the underlying forces driving the man and the company. He examines the turbulent recent history, of Gent's resignation, and asks searching questions about the future of the company.

Acknowledgements.
Introduction.
PART ONE: On The Up.
CHAPTER ONE: Here come the Buccaneers.
CHAPTER TWO: Shy Sam and Curious Klaus.
CHAPTER THREE: The impossible dream.
CHAPTER FOUR: Blood and Betrayal.
PART TWO: Life On Top Of The Rollercoaster .
CHAPTER FIVE: Red devils and prancing horses.
CHAPTER SIX: Trouble in Vodaville.
PART THREE: A Whiteknuckle Ride.
CHAPTER SEVEN: From Powerhouse to Penny Shore.
CHAPTER EIGHT: The trouble with money.
PART FOUR: Now You See Him, Now You Don't.
CHAPTER NINE: Back in fashion.
CHAPTER TEN: Now you see him, now you don't.
"...Timed to coincide with Vodafone's results yesterday comes Rollercoaster, Trevor Merriden's history of the company and its outgoing chief executive Sir Christopher Gent..." (Daily Telegraph, 28 May 2003)
"...a fantastic read...it gives the reader an insight into their (Chris Gent & Vodafone) stunning achievement..." (Management Today, June 2003)
"...a fast-paced and compelling narrative...Rollercoaster presents the only true picture of the fortunes of the man and the company..." (Luton News, 4 June 2003)
"...Here you will find all the highlights of the spectacular story of one of the UK's genuine world class companies..." (Accounting & Business, July/August 2003)
"...not just an exciting and pacey history of one of the world's most powerful company's, it provides a real insight..." (Get Feedback, 23 June 2003)
"...Merriden writes clearly and tells a good story..." (Information Age, July 2003)
"...this is a fascinating account of the troubles of Vodafone..." (The Shetland Times, 19 September 2003)
"...compelling reading..." (Long Range Planning, Vol 37, 2004)