Roman Britain, 3rd Edition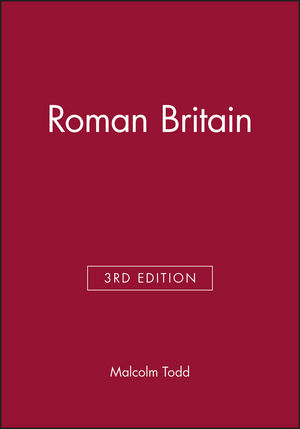 Roman Britain, 3rd Edition
ISBN: 978-0-631-21463-2
Jun 1999, Wiley-Blackwell
272 pages
Description
This incisive study charts the history of the Roman province of Britannia from the conquest of the first century AD through its heyday in the fourth century to the end of the Roman administration in the early fifth century.
Preface to the Third Edition.
Preface to the Second Edition.
Preface.
1. Discovery and the First Invasions.
2. Britain and the Britons.
3. The Claudian Triumph.
4. The Conquest of Lowland Britain.
5. Revolt and Conquest Renewed.
6. Britannia Perdomita.
7. The Frontier-Builders.
8. Propagator Imperii.
9. The Long Peace.
10. The Fourth-Century Diocese.
11. Nostro Diducta Britannia Mundo.
Notes, Bibliographies and Ancient Sources.
General Bibliography.
Review of the Previous Edition:
"Malcolm Todd has written a very readable short history, with the needs of students in mind. For a concise account of the events and developments during the four centuries of Roman Britain, this book will be found both useful and stimulating." Times Literary Supplement
* New revised and updated edition of this popular survey.
* Takes into account all the recent scholarship that has changed historians' interpretations of this period.