Rotordynamics Prediction in Engineering, 2nd Edition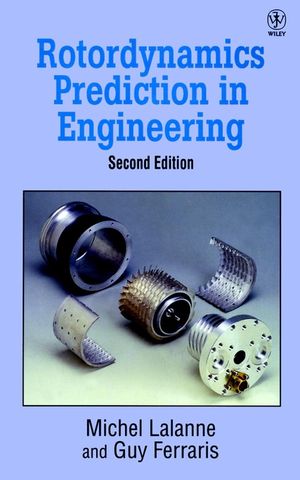 Rotordynamics Prediction in Engineering, 2nd Edition
ISBN: 978-0-470-86037-3 November 2000 266 Pages
Description
In this updated and revised second edition, the authors present asystematic and practical approach to the analytical and numericalaspects of the prediction of rotordynamics behaviour. The influenceof bending is a main theme of the book, although the effects oftorsion are also considered. The use of finite element techniquesand the characteristics of rotor elements are introduced. The bookgoes on to consider simple models showing basic phenomena which arethen linked to industrial applications such as turbocompressors,high pressure centrifugal compressors, and steam and air turbines.Key features include:
* The inclusion of a computer program available free of charge onthe Internet
* The development of a simple model of co-axial multirotors
* New industrial applications and 1995 API specifications
This book will be of great interest and value to students andengineers concerned with predictions in rotordynamics andmechanical engineering.
Table of contents
Characteristics of Rotor Elements.

Monorotors: Simple Models, Basic Phenomena.

Multirotors: Simple Models, Basic Phenomena.

Rotors Equations: Solutions of Equations.

A Computer Program.

Towards Industrial Applications.

Industrial Applications.

Transient Motions.

Torsion.

Miscellaneous Topics.

Appendices.

References.

Index.