Russia in the Modern World: A New Geography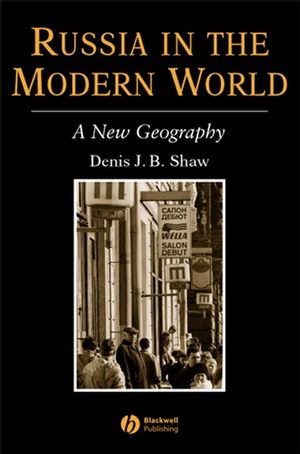 Russia in the Modern World: A New Geography
ISBN: 978-0-631-18134-7 March 1999 Wiley-Blackwell 340 Pages
Description
This book presents a geographical analysis of the new Russia which has emerged from the ruins of the Soviet Union since 1991.
Table of contents
List of Tables.
List of Maps.
Preface.
Acknowledgements.
ONE The Territorial and Imperial Heritage.
TWO The Soviet Heritage.
THREE The Emerging Federation.
FOUR The Command Economy and the Transition to Capitalism.
FIVE The Changing Space Economy.
SIX Saving the Environment.
SEVEN Population: Urban and Rural Life.
EIGHT The Regions of Russia.
NINE Russia's Autonomous Territories.
TEN Russia and the 'Near Abroad'.
ELEVEN Russia and the Wider World.
Glossary.
Further Reading.
Bibliography.
Index.
Reviews
"The author has put together an excellent textbook on Russia's new geography. I can, without hesitation, recommend this book for students of the Russian realm."
Olga Medvedkov, Wittenberg University, Ohio
'Now, we have a single author book which brings together the research of systematic specialists into a coherent whole which interprets the rapidly changing world of the Russian Federation for an undergraduate audience...and reminds Russian specialists that there is a geographical element to the "transition" and geographers that the post-communist world is a rich field for geographical wnquiry.' Dr. Judith Pallot, School of Geography, University of Oxford.
Features


Provides the first comprehensive geographical analysis of Russia since 1991.


Examines Russia in the context of its past, in relation to its post-Soviet neighbours, and in an international context.


Focuses on economic, political and social geography; rural and urban spaces; and ecological issues.