SEVE - Structural Engineering Visual Encyclopedia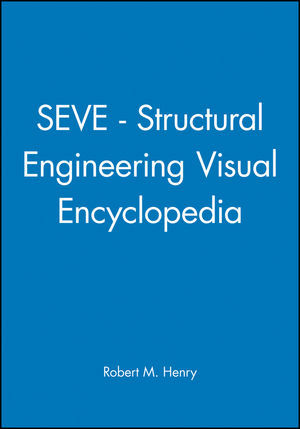 SEVE - Structural Engineering Visual Encyclopedia
ISBN: 978-0-471-35951-7
Nov 1999
Description
The objective of this interactive multi-media software program, Structural Engineering Visual Encyclopedia (SEVE) is to provide students with a tool to learn how to read and interpret engineering construction drawings. It is designed to enhance the understanding of structural engineering terminology and to help increase a student&#185s three dimensional visualization of structural systems. It is a visual database of structural engineering information brought to life using 2-D and 3-D sketches, CAD drawings, photographs and animation.
This software tool is suitable for use as a supplement in Introduction to Civil Engineering and Structural Engineering courses.
SEVE won the 1998 Premier Award for Excellence in Engineering Education Courseware sponsored in part by NSF.
Sections
Beams
Columns
Frames
Joints
Supports
Trusses
Plans
Construction drawings for the East Wing of University of New Hampshire Biology Building
Foundation Floor
Ground Floor
First Floor
Second Floor
Third Floor
Penthouse
Roof
Problems
- Homework Assignments
Terms
- A visual and textural database of common construction and engineering terms; a structural engineering visual encyclopedia.
Interactive computer based material. Enabling students to gets answers to their questions in real time with visual support.
Dynamic reference source. A source of information about structural engineering that is available any time of the day.
Each structural term has a definition and visuals including photos and 2-D and 3-D sketches. Students are not only able to get a word definition but also visual information, enhancing the teaching and learning process.
Interactive identification of the parts of a construction drawing. Provides students with an interactive source of information about construction drawings. SEVE provides the student with 3-D information as well as interactive navigation through a construction drawing.