Safe Storage of Laboratory Chemicals, 2nd Edition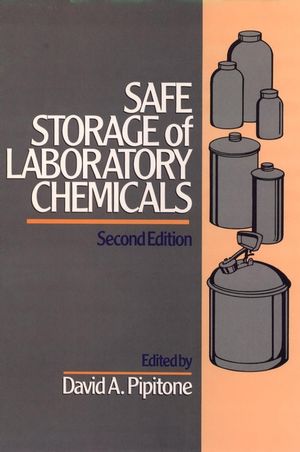 Safe Storage of Laboratory Chemicals, 2nd Edition
ISBN: 978-0-471-51581-4
Mar 1991
320 pages
Description
Safe Storage of Laboratory Chemicals, Second Edition is a comprehensive guide which allows readers to assess and improve the safety of their laboratory operations when storing chemicals. By applying the information in this book, readers can create a safer place to work through a safer storage environment, wiser storage practices and procedures, informed personnel, and the intelligent use of information. There has seen a surge in the demand for chemical safety and information relating to a safe workplace. This book covers chemical storage, the requirements of OSHA and EPA, requirements in codes and standards for storage, and advances and applications for chemical health and safety. This book offers a balanced approach to the safe storage of laboratory chemicals. Applied knowledge for identifying chemical storage hazards, solutions and alternative measures for storing specific hazard classes of chemicals, and innovative case histories provide a wealth of information from which readers may draw to enhance the safety of their storage situations.
STORAGE GUIDELINES.

The Impact of Federal Regulations on the Storage of Laboratory Chemicals (D. Pipitone).

Storage Requirements for Flammable and Hazardous Chemicals (N. Steere).

Incompatible Chemicals in the Storeroom: Identification and Segregation (L. Bretherick).

Labeling Practices for Chemicals in Laboratories, Workplaces, and Chemical Storerooms (L. Nicholls).

Emergency Response for Releases of Laboratory Chemicals (D. Pipitone).

Computer Applications and Systems for Hazardous Materials and Waste Compliance in the Era of Regulation (A. Macenski).

CASE HISTORIES.

Chemical Storage for Industrial Laboratories (F. Chlad).

Implementation of an On-Line IMS Database System for Warehouse and Inventory Management (E. Houston).

Surveys and Inspections at Academic Chemical Storage Facilities (P. Redden).

University of Akron Chemical Storage Facilities (F. Chlad).

Safety First in the Elimination of Hazardous Chemicals from School Science Settings (J. Gerlovich).

Appendices.

Index.