Safety Auditing: A Management Tool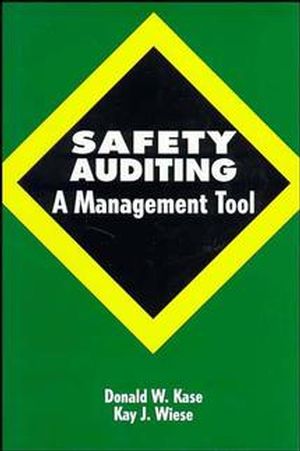 Safety Auditing: A Management Tool
ISBN: 978-0-471-28903-6
Nov 1990
336 pages
Description
Comprehensive guidance to the safety auditing process
The safety auditor's primary goal is to help businesses ensure the well-being of their customers and employees. Safety Auditing: A Management Tool emphasizes the "helpfulness" approach while detailing the essential components and process of an effective safety audit. Each step of planning, evaluation, and analysis is covered step-by-step, with helpful checklists and other tools that ensure completeness and compliance. By positioning management and safety inspectors on the same side, this book turns safety into a collaborative effort with a higher chance of sustainable success.
MANAGEMENT EXPECTATIONS.

Systems and Styles.

Theory Versus Practice.

Successful Auditing.

Involving Line Management.

PLANNING AND PREPARATION.

Knowing the Hazards.

Prioritizing.

Knowing the Requirements.

Standards.

EFFECTIVE SAFETY AUDITS.

Protocols and Practices.

Evaluating Management.

Evaluating Equipment and Facilities.

Evaluating Work Practices.

Communications.

ANALYSIS.

Evaluating Management Performance.

Identifying Physical Deficiencies.

Identifying Work Practice Deficiencies.

Trend Analysis.

Epilogue.

Index.