Safety Net: Protecting Your Business on the Internet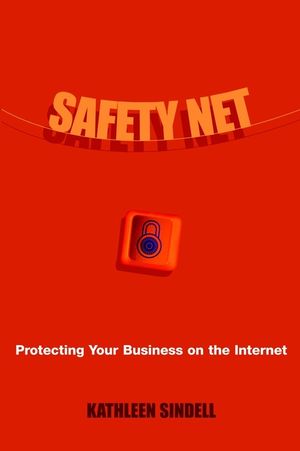 Safety Net: Protecting Your Business on the Internet
ISBN: 978-0-471-07962-0 April 2002 336 Pages
Description
A hands-on guide for managers to keep their on-line business secure
Written by a respected expert in the field of e-commerce, Safety Net shows managers, considering Web commerce, the different types of attacks online businesses can experience and details prevention, detection, and recovery countermeasures. Kathleen Sindell provides managers with easy-to-follow directions on how to determine exactly how vulnerable their current system is and how to create an effective security policy that meets the unique requirements of an online business. Readers will learn how to set security policies for customers and internal users; uncover the most common online business vulnerabilities; ensure their business from new types of frauds and cyber crimes; acquire defense tactics for today and tomorrow's virus outbreaks; use multitiered security approaches for protecting distributed offices; and much more.
Table of contents
Introduction.

Top Security Troubles for Online Businesses.

Assessing Your Security Level.

Determining the Impact of Security on Your Bottom Line.

Your Online Business and Intrusion Detection.

Your Vulnerable Web Server.

Guarding Your Wireless Operations.

Reducing Denial of Service Attacks.

The Insecure Employee.

Handling Public Relations After a Cyber-Attack.

Protecting Your Web-Based Business from Invisible Cyber Crimes and Frauds.

Firewalls and Protecting Your Distributed Office.

Safeguarding Your Customers' Privacy and Personal Information.

Antivirus Technology and Your Online Business.

Developing an Effective Security Policy.

Glossary.

Resource Center.

Index.

About the Author.
Reviews
"This account of the rise of cyber crime has useful lessons for managers.... Kathleen Sindell argues that internet security is a serious management issue, and her book, Safety Net, is designed to be both a wake up call and a handbook to help managers get the right policies in place." (
Financial Times
, June 19, 2002)
"...the clarity of concepts, abundance of resources and jargon-free language really do make me recommend this book..." (M2 Best Books, 30 August 2002)