Salt-Affected Turfgrass Sites: Assessment and Management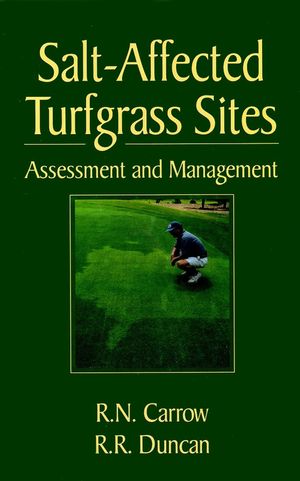 Salt-Affected Turfgrass Sites: Assessment and Management
ISBN: 978-1-575-04091-2 January 1998 232 Pages
Description
Salt-Affected Turfgrass Sites: Assessment and Management will help you identify and pinpoint salinity problems, and give you tools to implement effective management strategies.
Part I: BASICS OF SALT-AFFECTED SOILS.

Scope and Causes.

Salt-Related Problems.

Classification and Characteristics.

Part II: SOIL AND WATER QUALITY TESTING FOR SALT-AFFECTED SITES.

Soil Tests and Interpretation.

Irrigation Water Quality Analysis and Interpretation.

Part III: MANAGEMENT OF SALT-AFFECTED SITES.

An Overview and Site Assessment.

Selection of Turfgrass and Landscape Plants.

Leaching of Salts and water Management.

Selection of Amendments.

Amendment Applications Guidelines and Methods.

Additional Cultural Practices.

Part IV: CASE STUDIES OF SALT-AFFECTED SITES.

Case Studies.

References.

Appendix.

Index.