Sam's Shoe Barn - A Manual Accounting Practice Set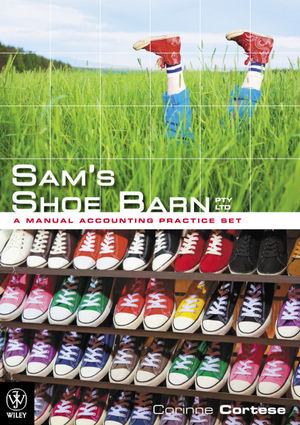 Sam's Shoe Barn - A Manual Accounting Practice Set
ISBN: 978-0-730-30206-3
Jul 2011
33 pages
Product not available for purchase
Description
Sam's Shoe Barn is a manual accounting practice set designed to be used with any introductory textbook and intended for students studying introductory accounting. This practice set covers all the steps in the accounting cycle and students are guided through the process of recording transactions for a retail business for the last month of the financial year, completing adjusting and closing entries, and preparing financial statements.
Introduction
Company background
Accounting system
information
Instructions
Unadjusted trial balance and chart of accounts
Subsidiary ledgers
Transactions
Adjusting entries
Journals
General journal
Cash receipts journal
Cash payments journal
Sales journal
Purchases journal
Ledgers
Accounts receivable subsidiary ledger
Accounts payable subsidiary ledger
General ledger
Worksheet - 30 June 2011
Financial Statements
Schedules of subsidiary ledgers
Income Statement
Balance Statement
Post-closing trial balance
Uses a company organisational form
Periodic inventory system
Starting point is an unadjusted trial balance
One month of transactions for a retail business
Students must complete the accounting cycle by preparing adjusting and closing entries
Helpful hints are positioned on the blank proforma documents, such as the general journal, sales journal, purchase journals, cash receipts and cash payments journal, to assist students with the accounting process and the required steps.