Sampling Methods for Multiresource Forest Inventory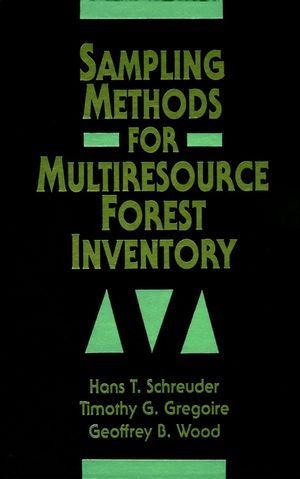 Sampling Methods for Multiresource Forest Inventory
ISBN: 978-0-471-55245-1
Mar 1993
464 pages
Description
Designed to aid readers in gathering the most reliable quantitative information on forests for the least cost. Thoroughly explains the interrelationships between sampling strategies; discusses forestry techniques of efficient tactics; examines new developments in statistics having immediate applications in forestry and describes related developments that should have relevance in the future. Includes practical methods for dealing with forest data such as tree number, height, diameter and marketable wood. Also contains problem sets.
Focus, Fundamental Concepts, and Theory.

Probabilistic Sampling Strategies.

Forest Sampling--Single Level.

Multi-Information Sources for Sampling.

Model-Based Inference.

Mensurational Aspects of Forest Inventory.

Related Sampling Topics.

Related Estimation Topics.

Future Directions in Multiresource Sampling in Forestry.

References.

Answers to the Problems.

Index.