Sampling Techniques for Forest Resource Inventory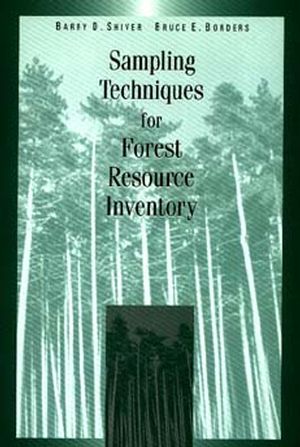 Sampling Techniques for Forest Resource Inventory
ISBN: 978-0-471-10940-2 December 1995 368 Pages
Description
Clearly explains the sampling methods associated with the inventory of forest resources. It avoids extensive coverage of theoretical statistics and mathematics in favor of thorough coverage of forest inventory topics for the practitioner.
Table of contents
A Review of Necessary Statistics and Notation.

Elementary Sampling Methods: Selective, Simple Random, andSystematic Sampling.

Horizontal Point Sampling.

Stratified Random Sampling.

Ratio and Regression Estimators.

Double Sampling or Two-Phase Sampling.

Multistage Sampling--Inventorying Large Acreages.

Inventory Methods for Estimating Stand Growth.

3P and Line Intersect Sampling.

Estimating Wildlife Population Sizes.

Answers to Assorted Problems for Better Understanding.

Index.