Sartre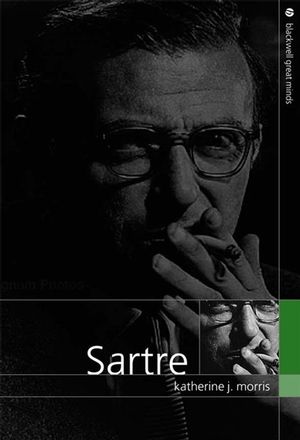 Sartre
ISBN: 978-0-631-23280-3 February 2008 Wiley-Blackwell 200 Pages
Description
A novel introduction to Jean-Paul Sartre's existentialist phenomenology.



Draws parallels between Sartre's work and the work of Wittgenstein

Stresses continuities rather than conflict between Sartre and Merleau-Ponty, and between Sartre and post-structuralist/post-modernist thinkers, thus corroborating 'new Sartre' readings

Exhibits the influence of Gestalt psychology in Sartre's descriptions of the life-world

Forms part of the Blackwell Great Minds series, which outlines the views of the great western thinkers and captures the relevance of these figures to the way we think and live today
Acknowledgements.
Introduction.
Sartre's Life.
Part I:.
1. Phenomenology.
2. Intellectual Prejudices and Sartrean Therapy.
3. Consciousness.
4. Bad Faith.
Part II:.
5. The Body.
6. Life-space.
7. Others.
8. Freedom.
Postscript: Ethics and Beyond.
Bibliography.
Index
"New works on Sartre call for a justification. For Katherine J. Morris's book there are several, from its limpid and lively style to its sympathetic elaboration of insights that Sartre often left undeveloped. Especially rewarding is her emphasis on Sartre's conception of his philosophical project which, Morris skilfully argues, bears comparison with Wittgenstein's picture of philosophy as 'therapy'."
David Cooper, Northern Michigan University<!--end-->
"Well-written … and skillful … .Its probing and bridging of the analytic- Continental "gap" … [is] perhaps its greatest single contribution to ongoing philosophical discussion." Notre Dame Philosophical Reviews


Provides a novel interpretation of the post-war French intellectual Jean-Paul Sartre's major existentialist writings and ideas

Draws parallels between Sartre's work and the work of Wittgenstein

Stresses continuities rather than conflict between Sartre and Merleau-Ponty, and between Sartre and post-structuralist/post-modernist thinkers, thus corroborating 'new Sartre' readings

Exhibits the influence of Gestalt psychology in Sartre's descriptions of the life-world

Forms part of the Blackwell Great Minds series, which outlines the views of the great western thinkers and captures the relevance of these figures to the way we think and live today