Scanning Auger Electron Microscopy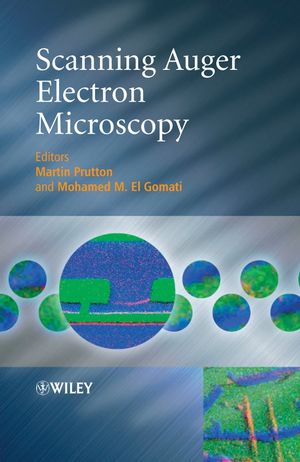 Scanning Auger Electron Microscopy
ISBN: 978-0-470-86678-8 May 2006 384 Pages
Description
This eagerly-awaited volume has been edited by two academic researchers with extensive and reputable experience in this field. Emphasis is given to the underlying science of the method of Auger microscopy, and its instrumental realization, the visualization and interpretation of the data in the sets of the images that form the output of the measurements and the methods used to quantify the images. Imaging artefacts in Auger microscopy and methods to correct them are also detailed. The authors describe the technique of Multi-Spectral Auger Microscopy (MULSAM) and demonstrate its advantages in mapping complex multi-component surfaces. The book concludes with an outlook for the future of Auger microscopy.
Table of contents
List of Contributors.
Preface.
Acknowledgments.
1. Introduction (M.M. El Gomati and M. Prutton).
2. The Auger Process (J.A.D. Matthew).
3. Instrumentation (M.M. El Gomati and M. Prutton).
4. The Spatial Resolution (M.M. El Gomati).
5. Forming an Auger Image (M.M. El Gomati and M. Prutton).
6. Image Processing and Interpretation (M. Prutton).
7. Quantification of Auger Images (M. Prutton).
8. Applications: Materials Science (R.K. Wild).
9. Applications: Semiconductor Manufacturing (C.F.H. Gondran).
10. Concluding Remarks (M.M. El Gomati and M. Prutton).
Author Index.
Subject Index.
Reviews
"…this book fills a key gap for researchers and graduate students." (Journal of the American Chemical Society, December 27, 2006)