Scenario Planning: A Field Guide to the Future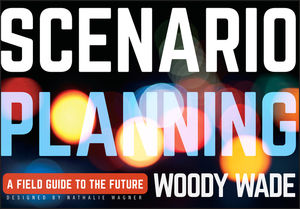 Scenario Planning: A Field Guide to the Future
ISBN: 978-1-118-17015-1 March 2012 204 Pages
Description
Is your business ready for the future?
Scenario planning is a fascinating, yet still underutilized, business tool that can be of immense value to a company's strategic planning process. It allows companies to visualize the impact that a portfolio of possible futures could have on their competitiveness. It helps decision-makers see opportunities and threats that could emerge beyond their normal planning horizon. Scenario Planning serves as a guide to taking a long-term look at your business, your industry, and the world, posing thoughtful questions about the possible consequences of some current (and possible future) trends. This book will help you:
Outline (and help you prepare for) any trends that could play out in the future that could change the political, social, and economic landscapes and significantly impact your business

Explore the impact of technological advances and the emergence of new competitors to your business

Examine challenges that are only dimly recognizable as potential problems today
This visual book will help you answer this question: Is my organization ready for every possibility?
INTRODUCTION 1
Albert Einstein may have been a great scientist, but if he'd been a businessman, he'd have lost his job.
CHAPTER 1 ESCAPING THE TYRANNY OF THE PRESENT 6
Conventional forecasting and projections won't help you see much beyond next Tuesday. Scenario planning, on the other hand, won't nail down the future, either, but there is no such thing as the future, anyway, so that's all right. Instead, by helping you explore alternative futures, scenario planning will help you see what could happen, so you'll be better prepared to deal with it.
CHAPTER 2 HOW-TO 26
Start to fi nish, here's how the process works. (You'll still want an expert facilitator. My e-mail is wade@11changes.com.)
CHAPTER 3 CASE STUDIES: THE REAL WORLD 64
These four organizations used scenario planning to explore how the future might unfold for a country, an economic sector, an industry, and a company.
CHAPTER 4 BLACK SWANS 140
History turns on events that are extremely rare yet have huge consequences. The same is probably true of your company's future.
CHAPTER 5 ARE YOU READY? 156
Most books about the future are full of predictions. "Just you watch: This will happen." This book isn't. Instead, it poses some questions about what could happen.
POSTSCRIPT THINKING THE UNTHINKABLE 186
A failure of imagination can have tragic results.