Schizophrenia: Aspects of Care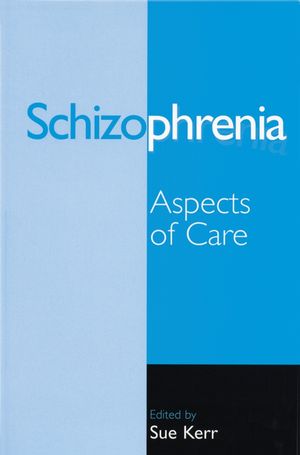 Schizophrenia: Aspects of Care
ISBN: 978-1-861-56273-9
Sep 2003
150 pages
Description
This book brings together different views about living and working with schizophrenia. The discussions focus on the psychococial aspects of care, and the book includes personal narratives from a sufferer and a carer as well as contributions from a Jungian analyst, occupational therapists and a psychiatric nurse.

Schizophrenia is a highly complex condition, which impacts on every aspect of an individual's well-being. Today many clinicians are involved in any individual programme of care and there can be conflict between professionals about the weighting of the approaches to the management of an individual's experiences, together with a divergent understanding of the psycholgoical and social consquences of these experiences.
Contributions.
Introduction.
Chapter 1 The science of enduring madness - Joe Frankland.
Chapter 2 A carer's view of schizophrenia - Ronald W. Ryall.
Chapter 3 Psychodynamic aspects of collaborative care - Trevor Jameson.
Chapter 4 Schizophrenia and occuapational therapy - Sally Goldspink and Sarah Newman.
Chapter 5 Nursing aspects of schizophrenia - Sue Kerr.
Index