Scholars and Rebels: In Nineteenth-Century Ireland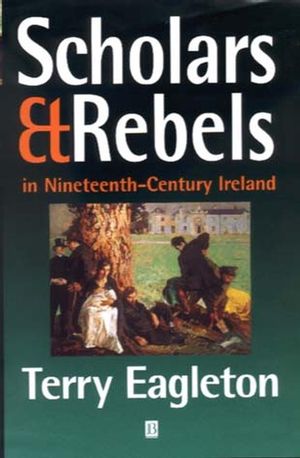 Scholars and Rebels: In Nineteenth-Century Ireland
ISBN: 978-0-631-21446-5
Jan 2000, Wiley-Blackwell
184 pages
Description
Scholars and Rebels must be essential reading for all those concerned to understand not just the complexities of nineteenth-century Irish intellectual culture and the emergent Irish Revival, but the formation also of Irish culture in the twentieth century.
Preface.
1. Colonial Intellectuals.
2. Portrait of a Clerisy.
3. Savants and Society.
4. The Dismal Science.
5. Young Irelanders and Others.
Index.
"The enjoyments of this book are its many elaborate periods, wonderful put-downs and instantly memorable
apercus
: practically every paragraph ends with a punch-line."
Reviews
"This volume invites comparison to Robert Tracy's recent The Unappeasable Host: Studies in Irish Identities." Choice

"is ambitious in its scope, and it offers an original and compelling exploration of the networks that formed the 'outsized village' that was nineteenth-century Dublin". History of Education
* Provides a fascinating account of Irish intellectual history in the nineteenth century.
* Makes essential reading for those concerned to understand the cultural forces informing the Irish Revival and the emergence of Irish modernism.
* Offers invaluable insights into the role of the intellectual in public life.