School Refusal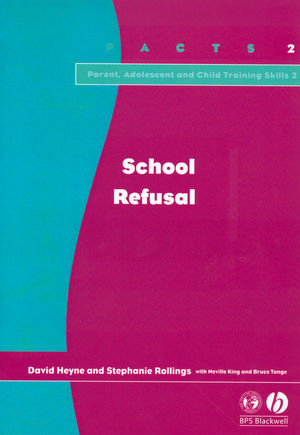 School Refusal
ISBN: 978-1-854-33356-8
Jul 2002, Wiley-Blackwell
76 pages
Description
Covering the various stages of intervention it provides a practical insight into this multifaceted situation.



Distinguishes between school refusal and other forms of school attendance problems

Assists practitioners with the development of an intervention plan for school refusal

Provides resources which are useful in assessment and management of school refusal
Introduction.
Part I: Assessment.
Part II: General Considerations for Intervention.
Part III: Intervention with the Young Person.
Part IV: Intervention with the Parents.
Part V: Intervention at the School Level.
Part VI: Concluding Remarks.
References.
Appendices.
"Some of these [books in the PACTS series 2] are quite outstanding guides for practitioners, full of practical steps to take and worldly wisdom as well as good theretical grounding ... The approach taken to school refusal is also very sound ... Overall I would recommend that this series is present for anybody working with adolescents, as they provide a very useful guide for trainees to get stuck in with treatment." Stephen Scott, Institute of Psychiatry, London, Child and Adolescent Mental Health, Volume 9, No. 2, 2004, pp 92-96 <!--end-->