Science in the Service of Physical Education and Sport: The Story of the International Council of Sport Science and Physical Education 1956 - 1996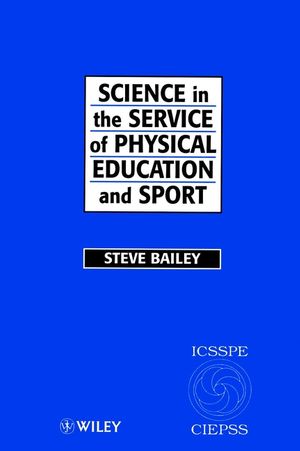 Science in the Service of Physical Education and Sport: The Story of the International Council of Sport Science and Physical Education 1956 - 1996
ISBN: 978-0-471-96924-2
Jan 1997
360 pages
Description
Charting the first 40 years of the International Council of Sport Science and Physical Education (ICSSPE) this work presents a complete history of the beginning, development and impact of the organisation. The book introduces the council and provides a background framework to the evolution of international organisations in physical education and sports science. The author examines the main achievements of the society, its development and its links with other key societies. Of relevance to other sports bodies is a discussion of the Council's aims and objectives, both past and future, and their importance both to the development of the society and the discipline of sport science in general. A selection of photographs illustrate events in the history of the Council, and appendices provide listings of key ICSSPE data.
The Evolution of International Organisations in Physical Education and Sports Science.

Steps Towards the Establishment of ICSSPE.

In a Nuclear Age, Sport is Man's Best Hope.

Sport Leads to the Most Remarkable Self-Discovery.

Internationalisation of Sport Requires a Scientific and Pedagogical Discussion.

ICSSPE: A Child of UNESCO and a Partner of the IOC.

At the Crossroads of Science, Education and Sport: Some Conclusions.

Appendices.

Bibliography.

Index.