Scientific Freedom: The Elixir of Civilization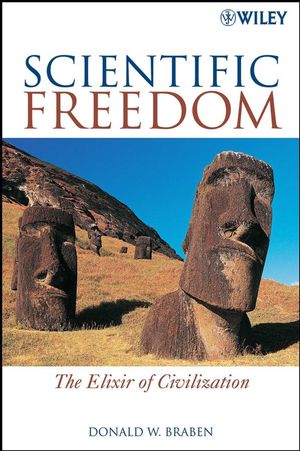 Scientific Freedom: The Elixir of Civilization
ISBN: 978-0-470-24571-2
Mar 2008
220 pages
Description
Scientific Freedom outlines what needs to be done to restore the freedom that can transform scientific understanding. The author defines Transformative Research (Venture Research) and explains how an initiative might be designed and implemented; discusses the revolutionary concept of low-risk, high-reward research; explains the wider significance of instability, and introduces the formidable Damocles Zone; explores threats to the university as an institution; and describes how a Transformative Research initiative might work in practice.
List of Posters.
Preface.
Introduction.
Chapter 1. The Damocles Zone.
Chapter 2. Scientific Freedom and Transformative research.
Chapter 3. Mismanagement by Objectives: The Need for Fresh Approaches.
Chapter 4. Searching for Planck's Successors.
Chapter 5. Universities for the Twenty-First century: the Case for a Fifth Revolution.
Chapter 6. Venture (or Transformative) Research: How IT Works in Practice.
Chapter 7. The Venture Research Harvest.
Bibliography.
Index.
""The real value of the book is that it shows that unconstrained funding can really work and it tells us how."" (
ChemBioChem
, November 2008)
""Braben does an excellent job of highlighting the need to reassess the selection criteria used to decide what scientific projects receive funding. The arguments provided throughout the volume's seven chapters are compelling, and although the book discusses issues in various scientific disciplines in some detail, it is accessible even to those who lack expertise in a given field. This volume is highly recommended for anyone with a general interest in the history of science or the current state of scientific research."" (Quarterly Review of Biology, December 2008)
""Braben's bold thinking examines a problem that for too long has been largely ignored and gives a timely warning."" (Chemistry World, September 2008)
""Scientific Freedom is a timely, eye-opening book on the current state of scientific research."" (SirReadaLot.org, February 22, 2008