Seamless Government: A Practical Guide to Re-Engineering in the Public Sector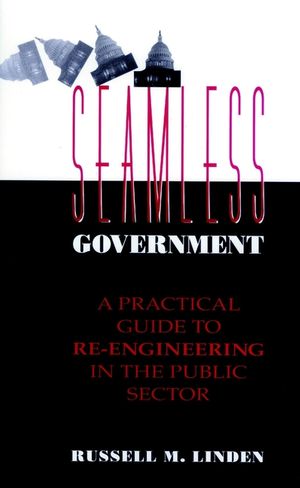 Seamless Government: A Practical Guide to Re-Engineering in the Public Sector
ISBN: 978-0-787-90015-1
Sep 1994, Jossey-Bass
320 pages
Description
Shows government agencies how to meet the needs of customers seamlessly, that is, in a smooth, effortless, responsive manner. Details a step-by-step approach to assess, design and implement significant change in all levels of government?and how to overcome resistance along the way.
NEW REALITIES FOR PUBLIC AGENCIES.

1. The Quiet Revolution in American Government.

2. The Evolution of Work in Public and Private Bureaucracies.

3. A New Approach to Work: Re-Engineering and the Seamless Organization.

RE-ENGINEERING PUBLIC ORGANIZATIONS: PRINCIPLES, STRATEGIES, AND GUIDELINES.

4. Principles of Re-Engineering.

5. Setting the Stage for Re-Engineering.

6. Re-Engineering Step-by-Step.

7. Overcoming Public Sector Constraints.

8. Aligning Systems to Support Seamless Work.

PULLING IT ALL TOGETHER.

9. Re-Engineering Lessons from Two Agencies.

10. Getting Started on Re-Engineering.

Conclusion: Working Without Walls.
"Seamless Government is full of fresh insights and illuminating examples. For readers outside the government, it will be a valuable guide to the ongoing struggle to improve the performance of public bureaucracies. For those inside the government (or other large organizations), it will be an indispensable how-to manual." (James Fallows, Washington editor, The Atlantic Monthly, and author of Looking at the Sun)