Sedimentology and Sedimentary Basins: From Turbulence to Tectonics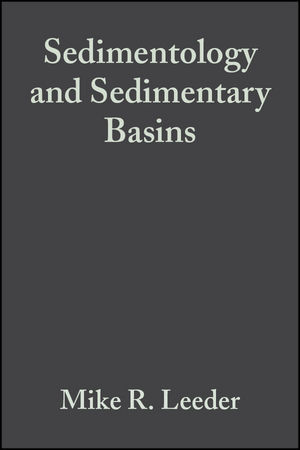 Sedimentology and Sedimentary Basins: From Turbulence to Tectonics
ISBN: 978-1-444-31140-2
Apr 2009, Wiley-Blackwell
608 pages
Description
Sedimentology is a core discipline of earth and environmental sciences. It enquires the origins, transport and deposition of mineral sediment on the Earth's surface. The subject is a link between positive effects arising from the building of relief by tectonics and the negative action of denudation in drainage catchments and tectonic subsidence in sedimentary basins.

The author addresses the principles of the subject, emphasising the advantages of a general science approach and the importance of understanding modern processes. Sedimentology and Sedimentary Basins is not an encyclopaedia, but attempts to stimulate interdisciplinary thought across the whole subject area and related disciplines. The book has been designed to meet the needs of earth and environmental science undergraduates.
Part I: Introduction:.
Sedimentology In The Earth Sciences.
Part II: Origin And Types Of Sediment Grains:.
Water-Rock Interactions - Chemical And Physical Breakdown Of Catchment Bedrock To Clastic Sediment Grains.
The Inorganic And Organic Precipitation Of Sediment: Chemical, Biochemical And Biological.
Part III: Users Guide To Sedimentological Fluid Dynamics:.
Back To Basics: Fluid Flow In General.
Flow In The Real World - Laminar And Turbulent Behaviour.
Sediment Grains In Fluids - Settling, Transport And Feedback.
Part IV: Sediment Transport And Sedimentary Structures:.
Bedforms And Structures Formed By Unidirectional Water Flows Over Granular Sediment.
Bedforms And Structures Formed By Atmospheric Flows.
Oscillatory Water Waves, Combined Flows And Tides: Their Bedforms And Structures.
Bedforms And Cohesive Sediment Transport And Erosion.
Sediment Gravity Flows And Their Deposits.
Liquification.
Liquification Structures And Other 'Soft' Sediment Deformation Structures.
Part V: External Controls On Sediment Derivation, Transport And Deposition:.
Climate And Sedimentary Processes.
Changing Sea Level And Sedimentary Sequences.
Tectonics, Denudation Rates And Sediment Yields.
Part VI: Sediment Deposition, Environments And Facies In Continental Environments:.
Aeolian Sediments In Low-Latitude Deserts.
Rivers.
Alluvial Fans And Fan Deltas.
Lakes.
Ice.
Part VII: Sediment Deposition, Environments And Facies In Marine Environments:.
Estuaries.
Deltas.
'Linear' Clastic Shorelines.
Carbonate-Evaporite Shorelines, Shelves And Basins.
Shelves; Oceanic Processes And Sediments.
Part VIII: Sedimentology In Sedimentary Basins:.
Tectonic Subsidence And Deposition.
Sedimentology In Sedimentary Basins
"Beyond its remarkable scholarly range and depth, this sequel to Leeder's popular text Sedimentology is also a lively and informal read." Nature, Vol 405, 11 May 2000 <!--end-->


The second edition of a well-established and very successful text.


A core course in all earth science degree programmes.


Features colour plates and boxed explanations of difficult derivations.