Seduction: Men, Masculinity, and Mediated Intimacy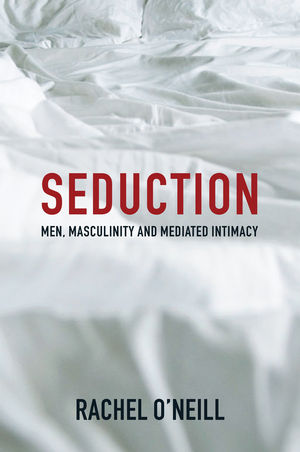 Seduction: Men, Masculinity, and Mediated Intimacy
ISBN: 978-1-509-52155-5
Jul 2018, Polity
256 pages
Description
Within the so-called 'seduction community', the ability to meet and attract women is understood as a skill heterosexual men can cultivate through practical training and personal development. As a cultural formation it has been the object of media speculation - and frequent sensationalism - for over a decade, but remains poorly understood.

In the first book-length study of this fascinating community-industry, Rachel O'Neill takes us into the world of seduction seminars, training events, instructional guidebooks and video tutorials. Going beyond established understandings of 'pickup artists' as pathetic, pathological, or perverse, she examines what makes the industry so compelling for those drawn into its folds.

Based on detailed ethnographic fieldwork, Seduction vividly portrays how the twin rationalities of neoliberalism and postfeminism are reorganising contemporary intimate life, as labour-intensive and profit-orientated modes of sociality consume other forms of being and relating. It is essential reading for students and scholars of gender, sexuality, media and cultural studies, as well as anyone who wants to understand the seduction industry's underpinning logics and internal workings.
Introduction
1 The Work of Seduction
2 Pedagogy and Profit
3 Manufacturing Consent
4 Seduction and Sexual Politics
Conclusion: Against Seduction
Postscript: Power and Politics in Feminist Fieldwork
Appendices
References
"This is a brave work of feminist sexual politics that provides an unflinching look into the seduction industry. The author deftly navigates the competing and conflicting justifications of the men who shell out exorbitant amounts of money to become an ideal version of hyper-heteromasculinity at the risk of their psychological and social health."
Rebecca Sullivan, University of Calgary