Seizing Power: The Grab for Global Oil Wealth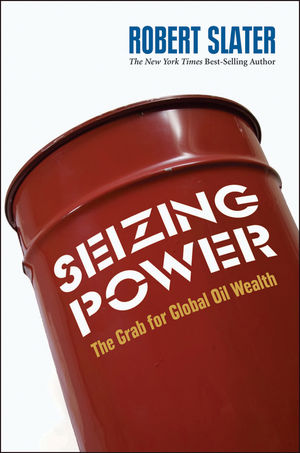 Seizing Power: The Grab for Global Oil Wealth
ISBN: 978-0-470-91113-6 July 2010 208 Pages
Description
How oil volatility may lead to violence among oil powers
The world supply of oil is running out. Meanwhile, the balance of oil power is shifting away from the United States and the Arab states toward national oil companies (NOCs) in Russia, China, and some emerging economies in Africa and South America. As developing countries seek a middle-class existence, their demand for oil grows exponentially, causing oil prices to spiral, turning some into international bullies. Until another fuel is found the world risks being at the mercy of these tyrants whose insatiable appetites for higher oil prices heighten competition and spur the threat of violence, domestic as well as global.
In Seizing Power: The Grab for Global Oil Wealth, bestselling author Robert Slater:
Profiles petroaggressors like Russia's Putin, Venezuela's Chavez, and IranÕs Ahmadinejad
Describes how oil-rich outlaw nations are using a valuable natural resource as a weapon in global politics
Warns that, as oil dwindles, these outlaw nations may turn upon one another in the fight for what oil is left
Seizing Power clearly explains why oil is potentially toxic to world stability.
Table of contents
Acknowledgments.
Introduction: The Parable of São Tomé.
1 Edging Toward Violence and Chaos.
2 Two African Oil Nations: A Study in Contrasts.
3 China Invades Africa.
4 Power in the Desert: The Gulf and the Middle East.
5 Testing the Oil System: The War, the Embargo, and Spare Capacity.
6 The History of Oil and the American Dream.
7 Ethics and Oil.
8 Hedging: Insurance or Speculation?
9 How Much Oil Is Left . . . and How Willing Is the United States to Drill for It?
10 Oil for the Lamps of China . . . and India.
11 Power Shift.
12 Russia: Putin's War Against the Oligarchs.
13 Iran: Arrogance as an Oil Strategy.
14 Venezuela: The World According to Chávez.
15 Brazil and Petrobras: A National Oil Company in a Better World.
16 After the Power Shift: Where Will It All Lead?
List of Chapter Opening Illustrations.
About the Author.
Index.